IC3 Digital Literacy Certification
Skills you need now. Credentials for your future.
Technology has become a part of our everyday lives, and understanding how to function in environments that require the use of computers and the Internet is more critical now than ever before. So, whether you plan to pursue a career in IT, or simply become more effective with technology, IC3 Digital Literacy Certification is the place to start.
Learn
Learning materials for IC3 Digital Literacy Certification
The pathway to certification success
Preparing your students for certification is a big responsibility, so let Certiport make your job easier and more effective with specially-selected course materials and practice tests.
Watch this brief video to see how learning products can work for you.
Labs and courseware
LearnKey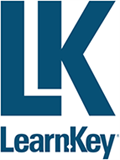 LearnKey video courseware enhances the learning experience and increases certification exam success. It provides self-paced on-demand video learning material for Certiport's Microsoft Office Specialist program. These expert learning solutions are easy to use and interactive, and help prepare students for certification success.
Video-based e-learning courseware
Interactive labs
Prescriptive study guides
Available for: IC3 GS4, IC3 GS5, and IC3 Spark GS5
CCI Learning

CCI Learning Solutions offers complete solutions for teaching and validating essential skills needed in today's workplace. As an industry leader, its extensive services and products include pre-assessment software, approved courseware for instructor led classes, e-learning courses and blended training solutions.
Available for: IC3 GS4, IC3 Spark GS4, IC3 GS5 (Win 10/Office 16)
Pearson
Pearson programs are aimed at helping learners prepare for and discover greater education and employment opportunities. They are dedicated to creating learning materials that provide relevance, real-world application, and the highest quality content. With materials that include strong instructional support, ensuring learners meet the desired outcomes, Pearson helps prepare candidates for industry-recognized certifications.
e-Courses Available for: IC3 GS4, IC3 GS5 (Coming Soon)
Textbooks/eTexts Available for: IC3 GS5 (Win 7 /Office 13)
Teknimedia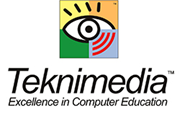 Teknimedia is a provider of high-quality interactive online and offline computer training and assessment software. They specialize in digital skills assessment, digital literacy training, IC3 training, college and career readiness, and computer-based training. With over 1,500+ schools, colleges, and training programs succeeding with its products, Teknimedia is an ideal learning solution for the IC3 Digital Literacy Certification.
Available for: IC3 GS4, IC3 GS5 (Coming Soon)
4TRAINYOU has been designed to develop fundamentals computer and Internet skills with the goal of increasing technological skills and career opportunities.
This course provides the knowledge and skills necessary to achieve IC3 Digital Literacy Certification for GS5 and GS4. (Available in Spanish) 
Practice
Practice tests for IC3 Digital Literacy Certification
GMetrix practice tests
Performance based assessment and test preparation tools to help individuals achieve IT certification credentials. Many of your students will be anxious to assess their knowledge of applications prior to taking the certification exams. Additionally, we recognize the need for educators to properly assess an individual's knowledge. To this end, Certiport has partnered with GMetrix to deliver industry-leading practice tests. These tests, with included reporting and insight features, ensure your students are adequately prepared to their certification exam.
Why GMetrix practice tests?
Accurately replicate a "live application" testing environment
Enhance learning through self-paced practice questions
Build familiarity with the testing environment
Increase confidence towards certification exams
Better prepare students to pass certification exams
GMetrix practice tests are customizable
GMetrix practice tests are customizable, allowing you to create a highly-effective environment conducive to student-centered learning. GMetrix practice tests offer two different modes:
Testing mode:
Students experience what the certification exams will be like
Timed practice tests present scenarios to perform just like the actual certification exam
Training mode:
Students work at their own pace as they receive feedback and step-by-step instructions for each question
Practice tests available for:
IC3 GS4/GS5
IC3 Fast Track
Certify
IC3 Global Standard 5
IC3 Global Standard 5 (GS5) is the newest addition to the IC3 Digital Literacy program. Like its predecessors, the GS5 certification is comprised of three exams: Computing Fundamentals, Living Online, and Key Applications. Certiport is committed to providing a truly global standard, and as digital standards and requirements advance, so does IC3. Best of all, because IC3 includes concepts and skills that apply to almost any school or career pathway, it's the ideal solution for any student or jobseeker looking to validate their digital skills.
---
Download resources
IC3 Global Standard 4
IC3 Global Standard 4 (GS4) exam objectives are aligned with today's most current technologies and relevant digital literacy requirements, including social media, collaboration, and cloud computing concepts. The GS4 certification is comprised of three individual exams and is designed to validate competency in three key areas: Computing Fundamentals, Living Online, and Key Applications.
---
Download resources
IC3 Spark
With a focus on younger demographics, the IC3 Spark certification addresses the same foundational concepts as its precursor – the IC3 Digital Literacy Certification. While both certifications target issues arising from the increasing demands of technology, IC3 Spark is created for younger children who may be new to computers and the Internet, or who lack a solid foundation in digital concepts.
---
Download resources
IC3 Fast Track
IC3 Fast Track is a digital literacy skills assessment that can be used to gauge the skill set of incoming students or job candidates. Based on the globally recognized IC3 Digital Literacy Certification, IC3 Fast Track can help assess an individual's ability to perform in any environment where the use of technology is required. IC3 Fast Track is the best way to ensure that your students or employees are up to speed!
Exam details
IC PHP Developer Fundamentals
The IC PHP Developer Fundamentals exam is an entry-level certification designed to validate the fundamental knowledge of technology that candidates will need to pursue a career in software development. As the first step to more advanced coding certifications, IC PHP is the ideal starting point for any candidate who is interested in PHP coding, but who may have limited experience with programming or coding.
---
Download resources
Success Stories
Success stories
Have you ever wondered what it really means to be successful with the IC3 Digital Literacy certification? We have collected some of the best examples from around the world to show you how others are succeeding with IC3 and how you can do the same thing within your own school or business. These stories and case studies show just how IC3 can help validate critical skills now, while providing credentials for the future.
Badging
IC3 digital badges
Digital badges are web-enabled versions of a credential, certification or learning outcome. Representing the credential as a digital badge gives the owner ability to share their skills online in a way that is simple, trusted and can be easily verified in real time.
IC3 certifications are a clear way to validate advanced digital literacy skills and abilities. Digital badges make it easy to validate abilities with potential employers, academic institutions, colleagues, and peers on social media sites such as LinkedIn, Facebook and Twitter, as well as email and online portfolios.
IC3 Digital Certification
The IC3 Digital Literacy certification is a credential that is designed to remain relevant in an ever-evolving world of technology. With a focus on the most critical elements that drive technology today, IC3 Global Standard 5 (GS5) delivers a comprehensive solution for learning how to succeed in any environment that requires the use of computers, devices, or the Internet. Best of all, because IC3 GS5 includes concepts and skills that apply to almost any school or career pathway, it's the ideal solution for any student or jobseeker looking to enhance or validate their digital skills.
IC3 Key Applications
These days, it seems that no matter what you're doing – "there's an app for that!" The Key Applications examination covers the most common features of the world's best spreadsheet, word processing, and presentation applications. And, with the release of IC3 Global Standard 5 (GS5), this domain now includes app culture elements that will help the examinee understand how to obtain and maximize the use of some of today's most popular apps.
IC3 Computing Fundamentals
Designed to help the user get the most out of technology, the Computing Fundamentals examination covers a foundational understanding of computer hardware, software, operating systems, peripherals, and troubleshooting. And new to the Global Standard 5 exams (GS5), Computing Fundamentals will now also include Mobile Device and Cloud Computing concepts.
IC3 Living Online
We live in a connected world where the Internet plays a vital role in both our personal and professional activities. The Living Online exam is designed to help users understand how to effectively use the Internet or work in a networked environment and maximize communication, education, collaboration, and social interactions in a safe and ethical way. The Global Standard 5 (GS5) release of this exam brings with it various new and enhanced modules including social media, calendaring, streaming, and online conferencing elements that truly measure a candidate's ability to succeed in an increasingly digital world.
Endorsements
IC3 endorsements
With over three million exams delivered, in 78 countries, the IC3 Digital Literacy certification has become the preferred solution for measuring and validating digital skills of students and employees all around the world. Certiport has collaborated and partnered with some of the world's most well-known organizations, making IC3 a truly global standard.
ISTE
International Society for Technology in Education (ISTE) is a nonprofit membership organization and provides leadership and service to improve teaching, learning, and school leadership by advancing the effective use of technology in PK-12 and teacher education. ISTE and Certiport have formed a strategic alliance to provide assessment tools for ISTE's widely adopted National Educational Technology Standards (NETS). IC3 is the first certification and assessment program on the market to meet alignment requirements outlined by NETS for both teachers and students. ISTE has concluded that the IC3 program clearly supports implementation of the ISTE Readiness for Students.

ACE
The American Council on Education (ACE) is the USA's unifying voice for higher education. ACE serves as a consensus leader on key higher education issues and seeks to influence public policy through advocacy, research, and program initiatives. IC3 has earned an ACE credit recommendation for college education in general education or computing literacy. From this, students can seek credit from more than 1,800 accredited, degree-granting colleges, universities, and other education-related organizations that are members of ACE.

National Coalition of Certification Centers
The National Coalition of Certification Centers (NC3) is committed to collaborating with industry partners and educational institutions to promote industry-recognized certifications. The NC3 network recognizes the criticality of digital literacy in the workplace and the value of IC3 Digital Literacy certification as a credential that will make students more productive for jobs in their chosen field.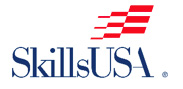 SkillsUSA
SkillsUSA is the largest US based vocational skills competition. Over 350,000 US students compete every year in one of the 99 career based competitions. There is no comparable organization in the US. The endorsement of IC3 as part of the SkillsUSA Technical Computer Applications validates that IC3 is the right foundation level certification for digital skills.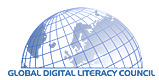 Global Digital Literacy Council
The Global Digital Literacy Council serves as an advisory body and as an authoritative voice on issues driving the development and implementation of global digital literacy standards and systems around the world. The IC3 standard results from periodic reviews by the Global Digital Literacy Council (GDLC) and recommendations from members of the council, to better attack the challenge of digital literacy needs at several levels. The council is made up of industry professionals, government leadership, and academicians who have a strong presence in digital literacy concerns worldwide.
European Union Committee for Standardization (CEN)
The Comité Européen de Normalisation within their e-Competence Framework for ICT users has identified IC3 as a Foundation for ICT skills. The CEN Workshop on ICT Skills consisted of a network of experts representing the ICT industry, academic institutions, vocational training organizations, ICT professional associations, social partners and research institutions.

e.Oman
Oman's Information & Technology Authority Implements Digital Literacy Training and Certification for Civil Service Workforce. ITA and Global Skills (a Certiport Solution Provider) provide digital literacy training and/or certification to 93,507 civil service employees under the Government IT Training & Certification (GITTC) Project.

Iraqi Ministry of Higher Education and Scientific Research
The Minister of Higher Education and Scientific Research approved the IC3 exam as a requirement for all postgraduate applicants in Iraq. This program of graduate student training and certification continues today with tens of thousands of exams being delivered in Iraq each year.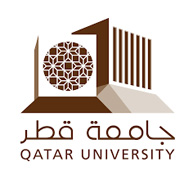 Qatar University
Qatar University Implements IC3 Digital Literacy exams to assess incoming student computing skills. IC3 helps measure the principles of the Computer Program, and allows the QUFP to simplify the exam administration and process results quickly with an online format. The QUFP has administered the IC3 exam to more than 9,000 students.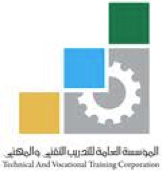 Technical and Vocational Training Corporation (Saudi Arabia)
The Technical and Vocational Training Corporation in Saudi Arabia has endorsed the IC3 Digital Literacy certification as being equivalent to the Introduction to Computer Application class (course 101) in all technical colleges.

Arab Administrative Development Organization (ARADO)
The Arab Administrative Development Organization (ARADO) is a leading non-profit organization affiliated with the League of Arab States, which was founded in 1961 with the mandate of promoting and advancing administrative development in the Arab region. ARADO has endorsed IC3 as the standard for its Digital Literacy training programs in multiple Arab countries, including Egypt, Saudi Arabia, Sudan, Syria, and others.
Buy / contact sales
We understand that every organization differs in their purchasing requirements. If you are interested in buying learning, practice or certification materials for any of our certification programs, select from the below options: